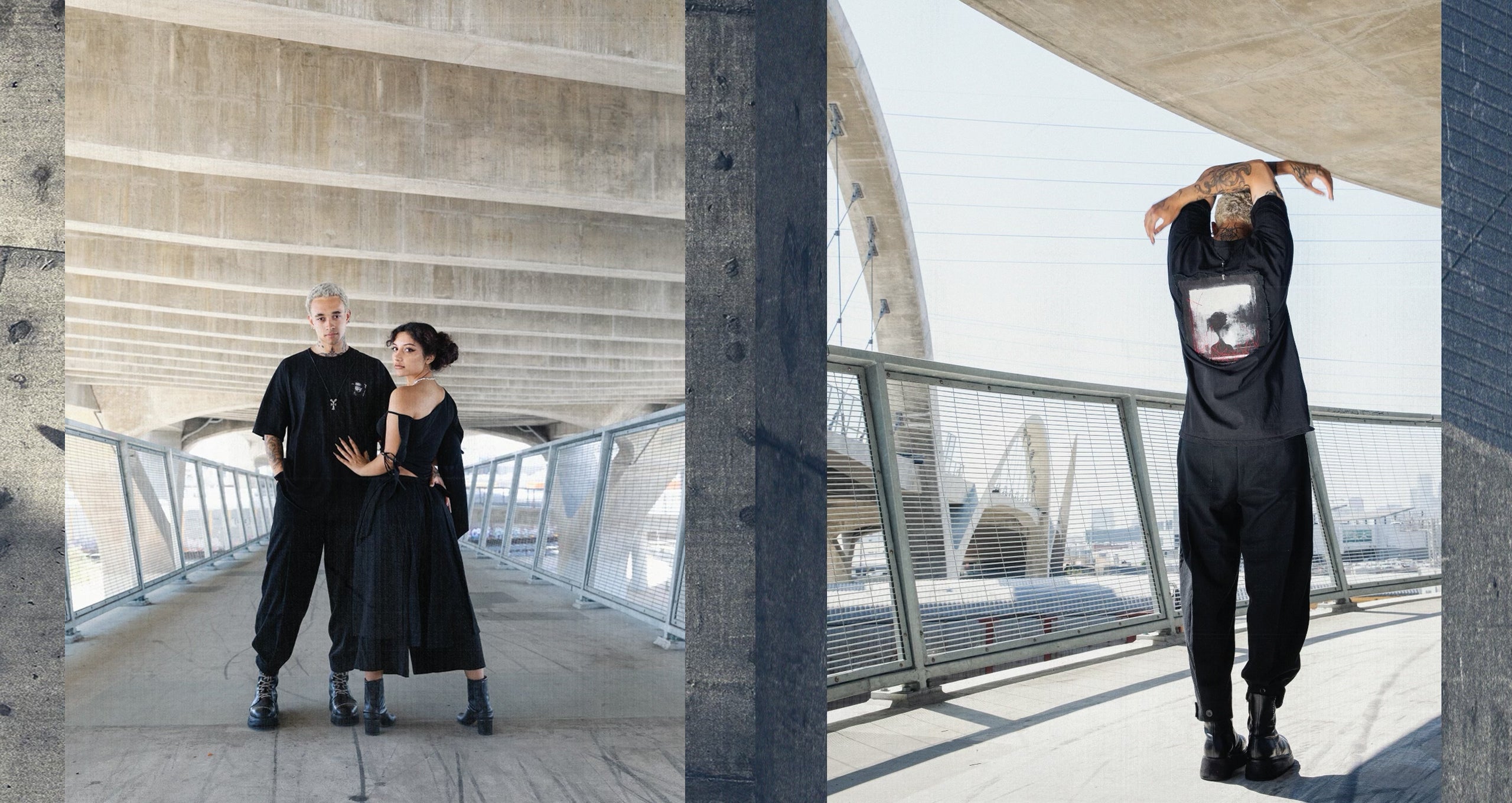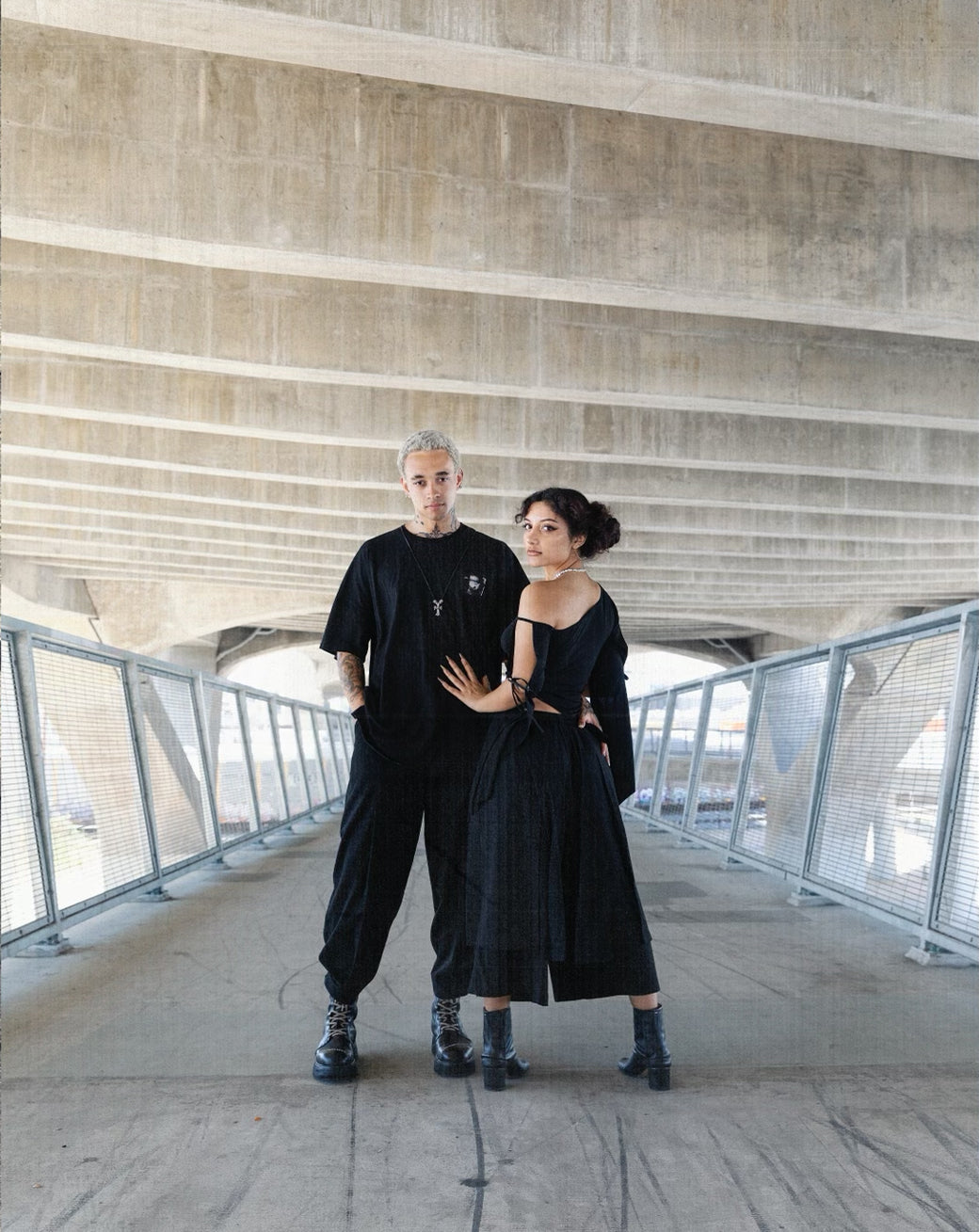 A couple of years ago, Cynthia Liu and Jonathan Kievit crossed paths in Tokyo, Japan, where she was taking care Jonathan's Japan tour. An instant connection sparked between them due to their shared interests in music, food, and fashion. Following the tour, Cynthia briefly moved to Rotterdam, IMANU's hometown, and the idea of collaborating on merchandise emerged. Gradually, they came to the realization that their true passion lay in meticulously curating a sophisticated line from the ground up, as opposed to simply printing on existing items.
Over the next few years, they shuttled between Rotterdam and Auckland, engaging in design sessions, meticulous fabric selection, sample creation, and precise clothing adjustments—all in the pursuit of achieving perfection.
The brand had to be a representation of global street fashion, a blend of inspirations taken from their tours all over the world, and a representation of what they stand for.
Their efforts have led to the exciting reveal of 14SAINTDENIS AW23 - GENESIS.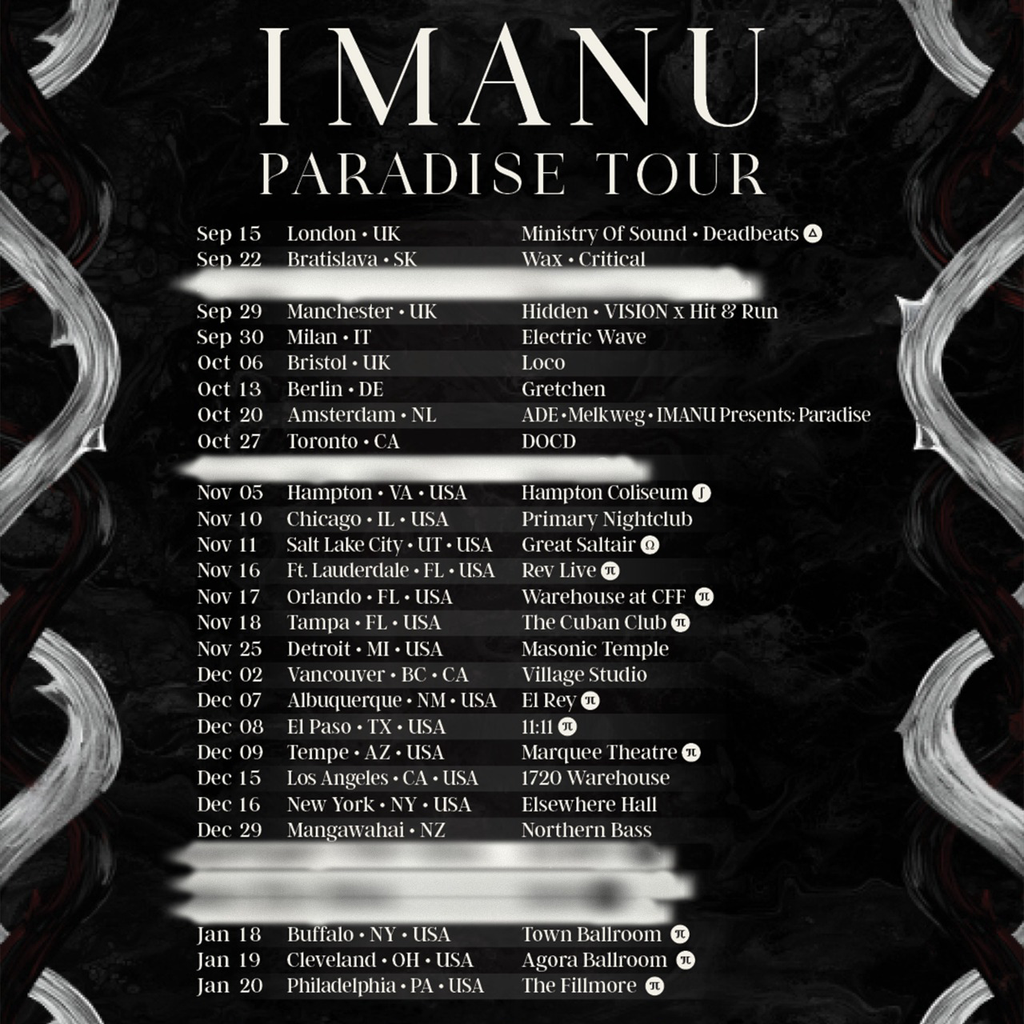 IMANU PARADISE TOUR & EP
MANU announces new tour & EP - Paradise. Hitting cities all over the world, IMANU is ready to showcase his first major project since the debut album Unfold.
Read More
Established late 2019, the IMANU project follows an already impressive chapter in drum & bass. Breaking through at the age of just 16 with a highly distinctive and technical brutalist style, Jonathan Kievit made a remarkable impression in a very short space of time. However, this was only a hint at what was to come. Now in his early 20s, IMANU was named a Beatport NEXT artist in 2021 and has already been responsible for releases on significant labels such as VISION, Deadbeats and mau5trap. He's remixed the likes of Noisia, Apashe, TOKiMONSTA and What So Not & Skrillex and already collaborated with fellow kindred, unclassifiable spirits like Sleepnet, Mefjus and Buunshin, and most recently with vocalist KUČKA on his newest single 'It's Out Destiny'.